Going Beyond
Riebeek Bergmarathon
In light of the COVID-19 outbreak, PPC, in close consultation with the Riebeek Bergmarathon organisers and the Riebeek community, has decided to cancel the 2020 PPC Riebeek Bergmarathon.
PPC had planned to host the 35th PPC Riebeek Bergmarathon on 1 August 2020. The decision to postpone the PPC Riebeek Bergmarathon has been taken in alignment with measures taken by the country to combat the unpredictable spread COVID-19 pandemic.
The PPC Riebeek Bergmarathon is a long-standing community and national event that continues to provide athletes, families, and friends to improve on their personal fitness goals, giving them the opportunity to qualify for the Two Oceans Marathon while creating an opportunity for the Riebeek community to put its best foot forward.
"In the last 34 years, the PPC Riebeek Bergmarathon has been an integral part of South Africa's athletic calendar and the Riebeek community. It is with deepest regret that we announce the cancellation of the 2020 PPC Riebeek Bergmarathon, we sincerely apologise for any inconvenience this may cause. In the meantime, stay safe and healthy and we look forward to seeing you in 2021." says Johan Vorster, PPC Head of Coastal Business Unit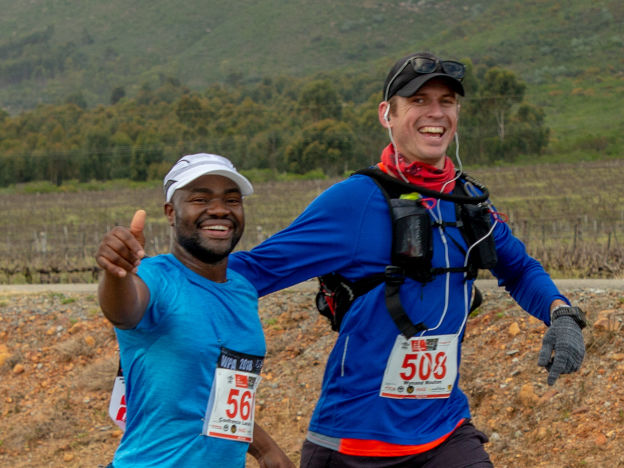 The planning of the PPC Riebeek Bergmarathon was well underway, we had expected over 2 000 participants and individuals/local businesses earmarked to work and support the event. Riebeek domestic tourism has shone over the past 34 years as the PPC Riebeek Bergmarathon was seen as an integral part of the region's marketing efforts to grow the Riebeek community's domestic capital. With learners in the community benefiting from PPC's brand promise, 'Strength Beyond,' through the provision of shoes that empowered them to regain their dignity - thereby improving their self-confidence.
"The PPC Riebeek Bergmarathon organising committee will continue to assess the situation and will announce a 2021 date in due course. This provides us with sufficient time to deal with the constantly changing landscape while addressing its immediate and long-term impact on the event. We remain committed to the safety and wellbeing of all our stakeholders, athletes, participating schools, families, and the Riebeek community, and as we work to ensure we build on our strength during the pandemic period and beyond," explains Vorster.
PPC invites all partners to continue their engagement with the Riebeek Valley stakeholders and PPC Riebeek Bergmarathon team as they work towards ensuring the event has a greater level of participation in 2021.
"We are facing unprecedented challenges in the 128 years of our existence. This calls upon our STRENGTH within to come together and navigate this new terrain. PPC Riebeek Bergmarathon, its partners, such as JP21 Foundation and the Riebeek community, look forward to seeing you participate in the 2021 Riebeek Bergmarathon as we continue to strive to empower communities to experience a better quality of life and lifestyle while adding sustainable value to the South Africans, "concludes Vorster.